Writing
First, I submitted my tie-in novel to my editor today. Hoping I can talk about it soon. I've seen the cover and it is GORGEOUS!
Second, my poem, "Reservation Fairy Tales 101 – Final Exam," about #MMIWG2ST, was nominated for the 2022 Rhysling in the Long form category. Yaay!
Third, I can announce now that I made my first sale of the year! My story, "Blue Hair," a Dark & Twisty gender-swapped witchy Bluebeard retelling, will be appearing in the super-cool Diet Riot: A Fatterpunk anthology, out in June 2022. Here's the cover/TOC: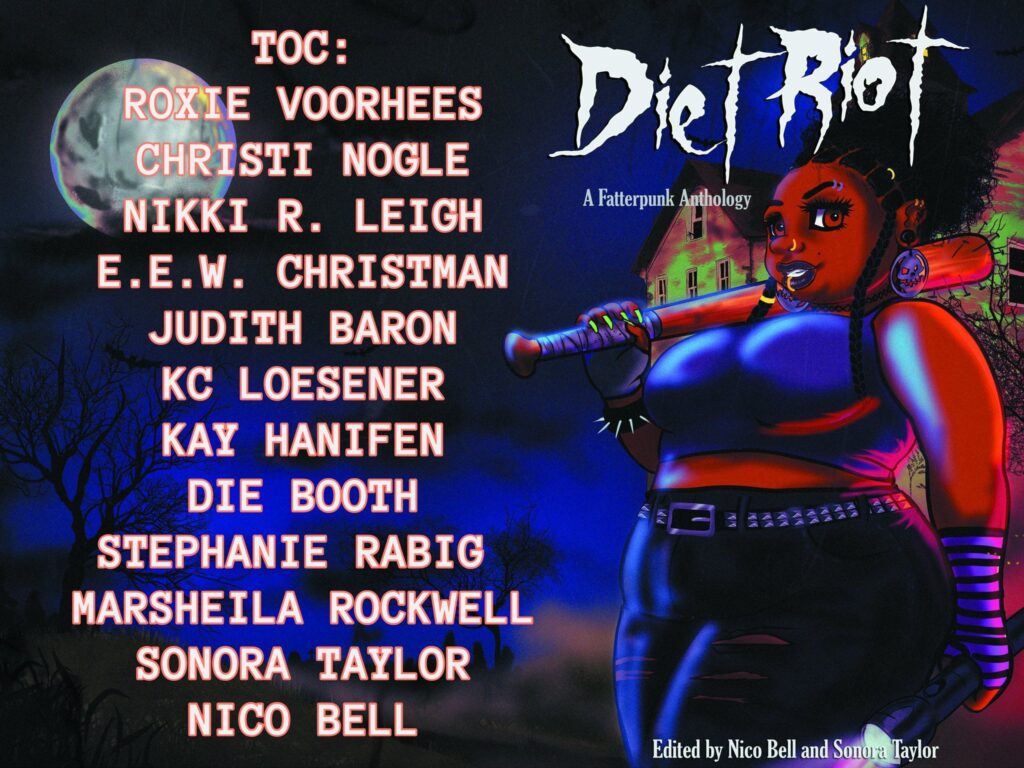 Fourth, my poem "The Honorable Iris C. Thaumantos, Presiding," about a goddess who trades her rainbow for the black of a judge's robes, will be appearing in the Musings of the Muses anthology from Brigid's Gate Press this April. It's available for pre-order now. You know what to do!
I think that's everything for now. More bulletins as events warrant!
Everything Else
So, after two years of isolating, mask-wearing, social-distancing, etc., the kids got COVID. Grrr. Luckily, they were vaxxed (tested positive a week before they were scheduled for boosters), so it was pretty mild, and we are thankful for that.
Also, after more than two years of waiting, we have finally been able to schedule my youngest's tonsillectomy. Hopefully when they are removed, his severe sleep apnea issues will resolve and he won't have to use a CPAP anymore. Fingers crossed!
Happy Valentine's Day if that's your thing, and Happy Super Bowl Sunday if that's your thing. Otherwise, happy generic weekend, because I'm pretty sure that's everybody's thing!