First off, I know everywhere still says Sisters of Sorcery is slated to release Sept 20 (next week), but I have been informed that the release date has been pushed back to SEPTEMBER 27. So you'll have to wait just a tiny bit longer for your copy. Sorry about that!
Also, it will be the day of dueling releases here in Marcyville, because my husband, Jeffrey J. Mariotte, ALSO has a book releasing that day – The Squad, the first book in his new Major Crimes Squad: Phoenix series. So pick that one up, too!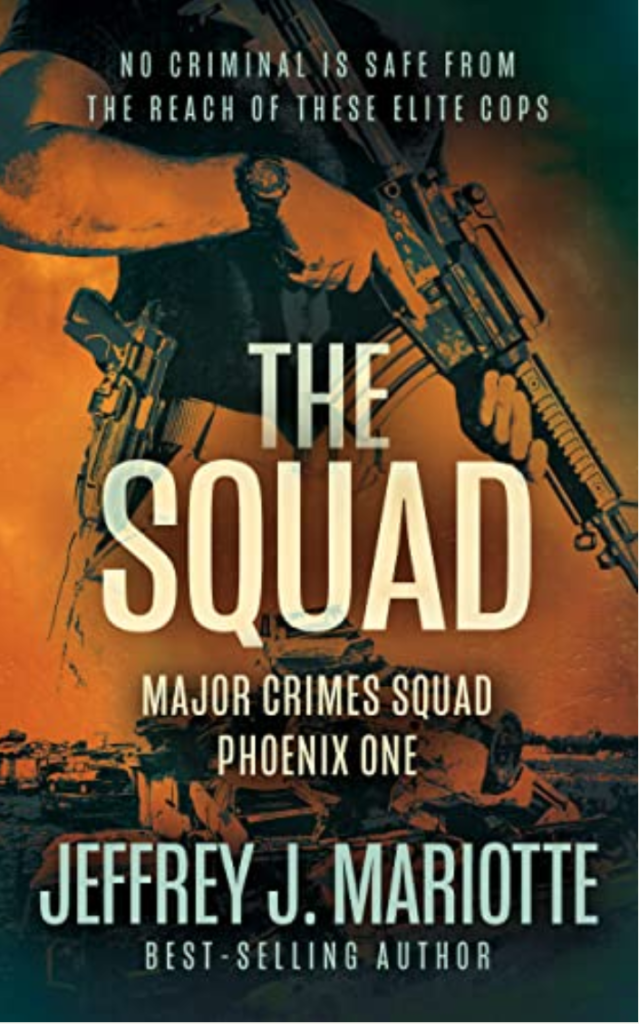 It was great seeing everyone at TCC, but I got food poisoning from Denny's pancakes on Saturday, so that ended the con early for me. Apologies to everyone who was hoping to get a signed book on Sunday. We're planning on attending TusCon 49 in November, so hopefully you can pick one up there!
I also have an adventure in Coyote & Crow's latest crowdfunded effort (which looks like it will be very successful). It's my first ttrpg credit and I originally pitched it as a Scooby Doo episode, so you really don't want to miss it!
I was also involved in Part Two of Gwendolyn Kiste's Pro-Choice Horror Roundtable, which you can read here.
Oh, yeah, and I recently signed a contract for a Super Sekrit Project that you guys are going to LOVE. But I probably won't be able to talk about it until next year – gotta love those NDAs, heh.
Everything Else
September is Childhood Cancer Awareness Month. You all know this is a very important cause for me, given that my youngest son was diagnosed with neuroblastoma when he was only 4 months old. I'll leave you with some facts and a link to Alex's Lemonade Stand Foundation, a pediatric cancer charity started by a young girl who eventually lost her battle with neuroblastoma. Please consider donating something if you can. Less than 4% of federal research dollars go to pediatric cancers, and Big Pharma has no incentive for research, given that childhood cancers are "rare" in comparison to adult ones – the ROI isn't large enough for them to bother. So research money has to come from private sectors – that means US.