Writing
It's funny, I've been thinking I really needed to write a blog post to catch everyone up, and now that I'm here, I'm not sure what I have to catch people up on, LOL.
There are a few things, though. First, I somehow completely missed this when it was published back in May, but I have an interview up over at author Nico Bell's website, so you should go check that out.
Next, I've been officially announced as a Featured Author Guest for Tucson Comic-Con.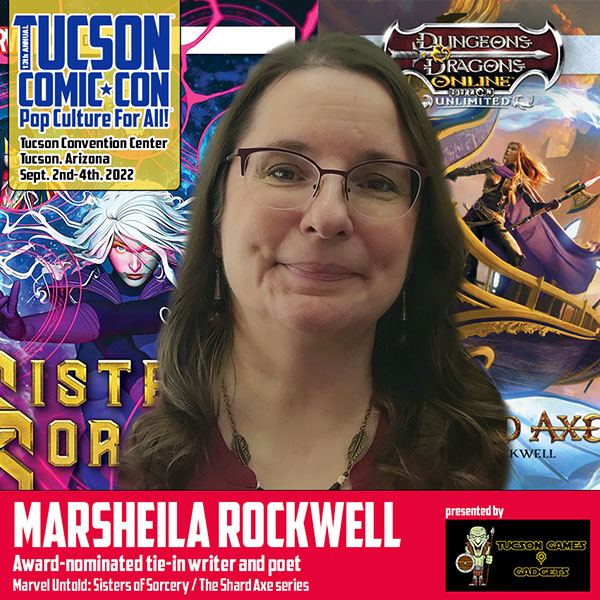 And speaking of TCC, there is a decent chance I will have early copies of Marvel Untold: Sisters of Sorcery there, so you can hopefully come pick up a copy and get it signed! (Of course, if you can't make it, pre-orders are always MUCH appreciated.)
Filed under "This is not news," my short story did not win this year's Scribe Award, but you can check out the list of winners here.
I also have some other writing-related things going on that I'm not yet able to talk about, but hopefully soon(ish).
And that's all she wrote, kids.
Everything Else
We took a very short trip to Sedona before school started for the youngest and now we are getting back into the swing of that whole routine, with the fun new addition of trumpet practice. Whee!