Writing
I have such catchy titles, don't I? Heh.
Quick Tuscon Festival of Books recap:
Sold many books (sold out of a few), saw many friends, met many new people, and the weather was perfect. Here's a picture: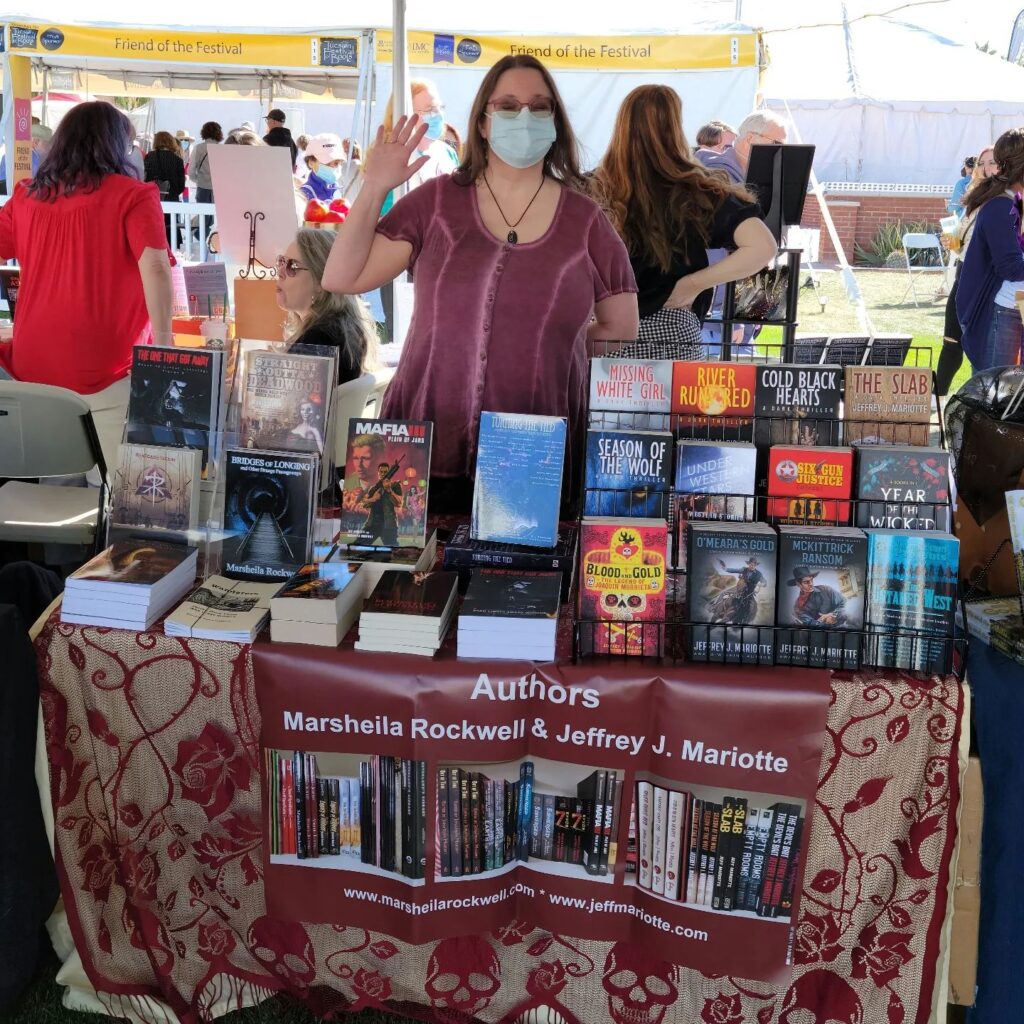 Yes, I know that's a half-assed recap at best, but I am so out of spoons, I don't even have a silverware drawer. Had a family emergency while at the festival that I had to try to handle over the phone and my youngest had surgery bright and early the day after we got back. Plus revisions on the novel for [NDA redacted]. I haven't had a moment to breathe, let alone blog.
I do want to let you know that I'm recording a podcast interview with the lovely Vickie Lan over at Speculative Sandbox on Friday. We will be talking about Dark Triad and Light Triad personalities – aka, psychopaths! You all know that's a favorite topic of mine, LOL. I will let you know when it is up and you can give it a listen on whatever platform you enjoy your podcasts on.
I'm also doing a some "cultural consulting" for a friend who oversees properties at an indie comics house. I'm by no means an expert on the width and breadth of Native experience, but if I can help correct misrepresentations of Native people in literature in even a small way, I am happy to do it (well, to get paid to do it – I'm not giving away emotional labor for free, and neither should you).
Also, I turned in the revisions for the above-mentioned [NDA redacted] novel. I'm really pleased with it and I can't wait to tell you more about it – you're going to be so excited! I know I am!
Speaking of novels, you should really check out what Jeff has been up to lately. He has SO much good stuff coming out, you won't know what to buy first!
Everything Else
Let's see…book festival, family emergency, son's surgery…something else happened this week, but I can't seem to remember what it was…
Just kidding! You all know Aries Season opens with my birthday.
This year, it also means we now have two teenaged and three adult children. My nest echoes more with every passing day. Fly and make yourselves proud, my little chicks! You don't have to worry about making me proud of you. I always am.